Photo Credit: Fox13

What? Too Much?


A new controversy has broken out over signage on the Bass Pro Shops Pyramid, over a busty mermaid advertising a restaurant inside. Judge for yourself; more discussion from the Friends For Our Riverfront. This came after the Downtown Memphis Commission Design Review Board approved the latest, revised, package of signs; related story here. Local media are covering the story, of course. Yep.

---

Shelby County Commission: Commissioners Wyatt Bunker and Mike Ritz differ on the long-term meaning of the latest property tax increase. The Commission meets today; here is their agenda. Mayor Mark Luttrell saves jobs cuts are probably coming.

---

MATA: Bus riders, represented by the Memphis Bus Riders Union, packed a public meeting to express their opposition to proposed cuts in routes and service. City Council members Lee Harris and Janis Fullilove have a plan to save some routes and jobs from those cuts.

---

Mississippi River: That weird green color on some parts of the river? That's algae….

---

Shelby County Schools: The Daily News interviews interim superintendent Dorsey Hopson as the new school year starts; more on that interview. Fox13 also interviewed Hopson, as did WATN. WMC interviews Deputy Superintendent David Stephens. School lunch menus and pricing for the month of August. School starts this week. Stories about the start of classes from Fox13, WATN and again, and WREG.

The school board voted in its monthly meeting to rescind the use of corporal punishment in schools. More on that decision from the Daily News, WMC. Board member Rev Kenneth Whalum talk about his support for corporal punishment. The corps of Teach For America teachers has now reached 350 in Shelby County.

Problems persist, though. What happens to the Accountability System ratings for former MCS/SCS schools under the new unified system? What are the new I-Zone schools? Parents' last-minute questions remain unanswered. Dozens of teachers were fired while others have been laid off; many are worried by the uncertainties. What do the latest round of TCAP scores mean for Memphis? Questions about bus routes, too.

---

Steve Cohen / Randy Wade: The public struggle between the two close political allies continues as the ethics charges against Randy Wade are made public. Cohen made the complaint public. The charges were supposed to remain confidential. Wade has charged Cohen, in return, with unethical behavior. Fox13 calls it "snitching". The Flyer's Jackson Baker details the "seeds of their schism". John Marek, who has worked for Cohen and his campaigns, spoke to Fox13.

---

Arkansas: The Center for Health Improvement is trying to expand enrollment in the state's health care system. No class action status for a bias lawsuit against Wal-Mart. Volunteer teachers and staff in Clarksville may now be armed under a little-noticed law.

---

Achievement School District: Superintendent Chris Barbicis going out into Frayser to explain what ASD schools are and how children can benefit.

---

Suburban School Districts: Lakeland has set a public hearing on their ordinance to create a municipal school district. The Election Commission has certified the results of the suburban elections that created the new school districts; you can research the data.

---

Memphis: The New York Times does a city profile called Memphis on the Cheap. Former MPD police officer Bishop Mays has been chosen to lead the Memphis Gun Down program. State Senator Jim Kyle is trying to get State government to do something about blight in the city. The loss of the COGIC convention hurt but the Jehovah's Witnesses convention is still big business.

---

Memphis Heat: Just because it's cloudy and rainy this year, don't think Summer heat won't get you in the form of humidity and temperature. Discarded tires are also a health and safety concern.

---

Mid-South Food Bank: There is currently a great need for donations. Food Bank website.




---

Real Estate: Is the biggest challenge to local business the shortage of available lots?

---

Memphis International Airport: The Airport Authority has lowered the standard for daily service in hopes to use financial incentives to lure airlines to the former hub. Southern Airways is adding more destinations; more.

---

Nineteenth Century Club: While demolition is certain for the historic building, preservationists are hoping to use tactical judicial procedure to keep demoliton at bay. The plaintiffs must post a $650,000 bond very quickly. More from WMC and WREG.

---

Midtown: From the Green Lane Project, how Memphis can use bike lanes to break the cycle of poverty. Walgreen has closed the gas station at the Ike's on Union Avenue. Loeb Properties is investing $20 million into the Overton Square rehab. A sneak peek at the upcoming revamped Kroger Midtown. Once again, "big plans" for the Sears Crosstown building are touted.

---

Shelby County Politics: A business profile of Democratic activist and fundraiser Karl Schledwitz.

---

Memphis Police: The department will not close any precincts this year, despite budget cuts; more. What are the chances of a merger between the Memphis police and the Shelby County sheriffs?

---

Survey Says: Personal income growth in TN slipped a bit in the first quarter. The top upscale restaurants in Memphis. Tennesee is the worst state in which to be unemployed, according to 247WallStreet.com.

---

Tell your friends you read it here:





---

Memphis in May: For 2014, the honored county will be … Panama! More from the Daily News, Fox13.

---

Unemployment: The rate for Memphis rose again in to 8.5%. Mayor A C Wharton responds. Related story from Fox13.

---

Graceland: It seems that rapper and political activist Kanye West wants to buy the local tourist icon, to give it to his girlfriend. A Storify report on the story.

---

Lois DeBerry: The venerated State Senator was laid to rest on Saturday. Reports from the Tennessean, Fox13, Associated Press, WATN and WREG.

---

President Obama In Chattanooga President Barack Obama came to Chattanooga on Tuesday to tour the Amazon plant there and give an economic policy speech. Full text and video. It was a three hour visit that 2000 people attended. Amazon employee Lydia Flanders enjoyed her moment in the media spotlight and mayor Andy Berke talked about his time with the president.

Meanwhile, the political fighting, now themed to President Barack Obama's visit continued. The GOP was ready to criticise him. It's believed he was using his proximity to the VW plant to speak on unionising issues. Statewide reports from the Tennessean, the Chattanooga Times Free Press and again, the Associated Press, the Tennessean. Statewide reactions and local reactions as well as politicians' reactions. Photos of President Obama at the Amazon plant and of his arrival, then departure.

Times Free Press editorial page editor Drew Johnson, who headlined an opinion piece opposing the president's economic policy "Take Your Jobs Plan and Shove It, Mr President", was fired over the action. (Hover your mouse over the URL to see the only remaining evidence.) The TFP's side of the story. Reports from Nooga.com, the Nashville Scene, the Tennessean. The incident even made the national media, like The Blaze, Investor's Business Daily, the Wall Street Journal the Huffington Post, the New York Daily News.

---

Tennessee: TVA's tree-cutting policy was upheld in court. Also, the utility's solar program, Green Power Providers, sold out 2.5 megawatts of "new space" the day it was offered. The Department of Children's Services is "back on track" providing records to the news media. The City of Chattanooga is also having to deal with a shrinking budget. The TN Chamber of Commerce and Industry will host a seminar on Tuesday on "important changes" to State tax law.

---

Collierville: The arrival of a new University of Memphis campus means traffic problems.

---

Memphis Fire Department: A small victory as Fire Station #6, which had been slated for closure due to budget cutting, will remain open through FY2014 in a limited fashion. More on the station rescue from Fox13, WATN, WMC and WREG.

---

State Politics: State Senator Lowe Finney has announced he is retiring from public office. His letter to his constituents. US Fourth District Congressional candidate Jim Tracy is urging the defunding of Obamacare. The State Ethics Commission has stalemated over the case of lobbyist Tom Ingram; more from the Times Free Press. Two of our state's heaviest-weight Democratic fundraisers, Bill Freeman and Chip Forrester, have joined the board of President Obama's Organising for Action. House Republican Caucus chairman Glen Casada has drawn his first primary opponent in a decade.

---

US Senators: Senator Bob Corker calls efforts to defund Obamacare "silly". More on Corker from the Tennessean. Kentucky Senator Rand Paul says he's "very supportive" of our Senator, Lamar Alexander, though that's not an actual endorsement.

---

Second Amendment: The Armed Citizens Project hopes expand into Memphis to arm the underprivileged, who might not be able to afford firearms. There was no opposition to the state's "Stand Your Ground" law's passage back in 2007.

---

Accessibility: A wheelchair user who took action against an abuser of wheelchair parking spaces is banned from that lot now.

---

Mississippi: Governor Phil Bryant says he'll oppose any effort by the US Justice Department to continue the Federal preclearance process for election changes. The state's schools have started using the Common Core curriculum this school year. State law doesn't allow roadside memorials from traffic accident victims, some citizens don't like that. Another proposed law would require placental blood and a DNA sample for pregnant girls under 16, for eventual prosecution of statutory rape. Casino revenues have been falling since 2007.

---

Nashville: Nashville is seeing more movie and TV action than Memphis. That city's bus rapid transit system, called "The Amp", is in danger of being stopped. More on The Amp from Nashville Metro Transit Alliance.

---

Pilot / Flying J: Two more members of the sales staff have pleaded guilty to fraud.

---

Business: Some of the Seed Hatchery startups from 2011 have already failed. Local businesses and the Greater Memphis Chamber have teamed up to help local workers get the work readiness and training that new jobs require. Wright Medical Group is considering moving its headquarters to Cherry Road, if it gets financial incentives from EDGE.

A "different and newer class of businessman" are rebranding Memphis for the future.

---

Local Media: The online archive for political talk show Behind the Headlines, produced by WKNO and the Daily News, is available here. The segments for WREG's Informed Sources can been seen individually about public safety, Cohen/Wade, and the "schools saga". The Daily News, with Dixon Hughes Goodman LLP, are launching the Memphis Economic Indicator, to measure local business sentiment.

---

AutoZone Park: You can vote for Memphis' crown jewel of baseball parks in this poll to pick the best minor league ballparks in the country.

---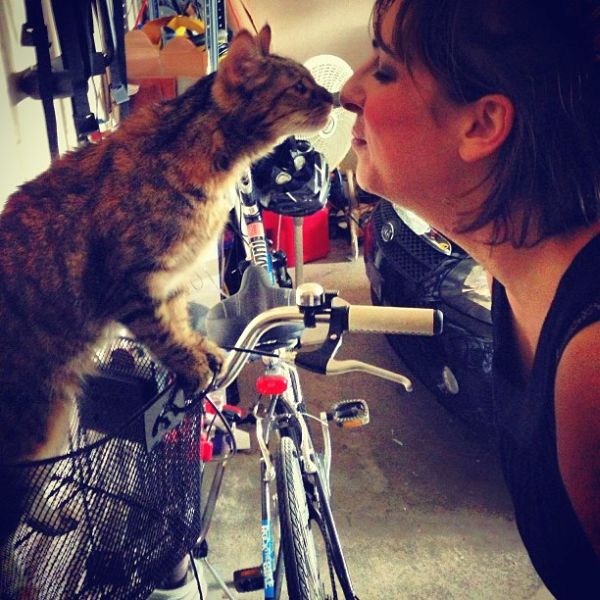 It wasn't a completely dreary weekend for some, like Imogene the cat and Alexandra. From Corduroy Wednesday by Edward Valibus. ©2013. Used with permission.
polar donkey: He blogs, with his trademark maps of course, about MATA's failure to reach for economic mobility and opportunity.

---

Chattanooga Free Press: Mayor Andy Berke's budget for the city leaves a lot to be desired. President Barack Obama's policies have harmed the city enough.

---

Allison Gerber: Reflecting the divided (politically and in many other ways) nation, there were cheers and jeers over President Obama's visit to Chattanooga. (Via the Chattanooga Times Free Press)

---

Jim Hall: The First Amendment requires constant, vigilant defense. (Via the Chattanooga Times Free Press)

---

Robin Smith: Hands off our success. Mr President! (Via the Chattanooga Times Free Press)

---

Jerry Summers: Dissecting the Seventh Amendment to the US Constitution. (Via Nooga.com)

---

Sean Phipps: Five-ish questions I'd love to ask President Obama. (Via Nooga.com)

---

Andrea Zelinski: Five things to watch out for in next year's elections. (Via the Nashville City Paper)

---

Bill Freeman: Middle Tennessee must take a regional approach to growth. (Via the Tennessean)

---

Rabbi Martin Schiftan: Tolerance is a tradition of many faiths that we must work hard to cultivate. (Via the Tennessean)

---

Tennesean: Opponents of the Murfreesboro mosque are "delusional". The so-called "jock tax" goes against out state's image and business draw. Lois DeBerry set a high standard for public service.

---

Memphis News: Innovation requires strength and must be celebrated constantly.

---

Smart Stuff 4 Work: "Time management strategies are, pardon the pun, a ">waste of time." (Via the Daily News)

---

Patrick Tamburrino: Should your business invest in servers or move to the cloud? (Via the Daily News)

---

I Swear: William Faulkner and Sony Pictures Classic collide in court to humorous ends. (Via the Daily News)

---

Let's Grow: Allow your employees room to play. (Via the Daily News)

---

Memphasis: (Via the Daily News)

---

Flyer: A salute to the recently passed Lois DeBerry.

---

The Rant: The echoes of Bill and Hillary Clinton's decision to ride out their sex problems publicly has created interesting echoes. (Via the Flyer)

---

Rick Maynard: Carlos Danger, Bob Filner, Steve Cohen and Kardashian politics. (Via the Flyer)

---

John Branston: Have the days of bustling, busy skyscrapers passed for Memphis? (Via the Flyer)

---

I Love Memphis: There's no shortage of bad news in Memphis, but Kerry makes a point of pointing out the good news about Memphis, too. Also, the ultimate guide to drinking cheap in Memphis.

---

Benito's Wine Reviews: Inspired by the next blog, he's been experimenting with homemade pizze, and doing well by the looks of it.

---

Bigger Than Your Head: Thoughts on Youngberg Hill wines and the wine of the week.

---

Commontaries: The Randy Wade ethics mess. Is there a David Upton connection too?

---

An Unlined Page: Mary-Kathryn continues to post about the ongoing renovation and redecoration projects in her home.

---

eat local memphis: A detailed, photo-rich and thoroughly delicious report from the Southward's friends and family nights.

---

Hustle and Sew: She's in a magazine!

---

In the South, it's a religion: The etiquette of thank you notes. Decorating when you have champagne tastes but a boxed-wine budget.

---

Left Wing Cracker: A Democratic partisan's view of the Steve Cohen/Randy Wade ethics kerfuffle.

---

Fuzzy Brew: The inaugural Taste of Tennessee Craft Brewers Festival is coming in September!

---

matters of merrymaking: Her little sister is getting married and that mean … road trip!

---

MemphisConnect: Some interesting thoughts on making music and making a living in Memphis. Eight lessons gleaned from baby-raising. Have you checked out the Chucalissa Archeological Site?

---

My Memphis Mommy: Our regular reminder to readers to check out this incredible resource for coupons, giveaways, freebies, sales, daily deals, restuarant savings and so very much more.

---

Paul Ryburn's Journal: A lot of tips and Downtown goings-on. But wait! There's more.

---

Pretty in Pink Megan: Casual sequins? Summer fashion trends for the office and for "Pre-Fall".

---

Smart City Memphis: They present a fact sheet on pre-K. Their thoughts on pre-K as a strategy.

---

Squeaky Wheel Seeks Grease: Bonnie could use your assistance in reaching her surgery fundraising goal. Please help if you can.


---

Taming Insanity: A look at her bucket list for age thirty. Muscle spasms have her thinking fitness now.

---

The Daddler and Me: A rant brought on by an encounter with a possible crime scene and the indifference of those tasked with looking into it.

---

The Intersection of Madness and Reality: Some people see African-Americans as they want to see them first.

---

Theology & Geometry: It her blog's tenth anniverary, something to really celebrate in the blogosphere.

---

This Classical Life: We make point of remembering our firsts, but how often do we wonder if some event will be our last time?

---
Close
Bookmark and Share This Page
Copy HTML:
If you like this then please subscribe to the
RSS Feed
.