Montage Credit:

Main Street JournalFollowing the Money


Details of the audit of the Memphis Police Department's Organised Crime Unit, which found "suspicious" behavior and "significant improvement" needed. Overtime pay, training, and salaries were all paid from the OCU's seized funds. The total dollar amount, so far, is in excess of $200,000. Police Director Toney Armstrong says there's no evidence to "substantiate a human-driven cover-up". Former police director Larry Godwin is also accused of using his influence to help his son's, Anthony Godwin, career. More from WREG.

Commercial Appeal reporter Amos Maki identifies Nick Clark, successful real estate developer, as the secret financier and office manager for the OCU's operations. He has been previously involved in such matters as the Richard Fields-Gwen Smith-Willie Herenton scandal (the CA story), the Memphis Networx issue. He also had a hand in starting Project Safe Neighborhoods, which highlights the number of guns it has seized in North Memphis at the Old Allen precinct. (PSN website)

---

Memphis City Schools: State officials met with area farmers to set up local produce production for City schools this Fall, to the tune of $10 million.

---

Voter ID: If you need assistance getting to a driver's license center for ID sufficient to vote, you can get transportation from Commissioner Henri Brooks's office and more than half-a-dozen area churches.

---

Transition Planning Commission: They have hired the firms of Red Deluxe Brand Development and Trust Marketing to handle their PR needs.

---

West Memphis Three: The latest film on the murders of three boys and the court case and prison odyssey since, West of Memphis, had its Nashville premiere Wednesday night. with many of the principals–including Damien Echols and Jason Baldwin–attending.

---

Shelby County Commission: Events this week were a seismic shift for the commission.

---

French Quarter Suites: More on the finally announced sale to the Memphis Regional Design Center, who will turn it into a Comfort Suites.

---

Morgan Keegan: The retention packages from Raymond James Financial aren't as sweet as many expected and many financial advisers may not stay on. Top advisers are traveling to Florida next week to hear what's being offered. More from the Commercial Appeal.

---

Memphis Redbirds: They have released their 2012 schedule of promotions for the season. Block parties, fireworks, giveaways, a special Faith and Family Night on June 16, and more! It's a full schedule of fun. Redbirds site.

---

Politics: Legislators had their annual ethics training yesterday. "Anti-bullying" legislation is now being modified by sponsors and critics to include a wide variety of issues.

---

MATA: A new activist group, the Transportation Task Force, will document the impact of the most recent changes that MATA has implemented. They are hosting a town hall meeting tomorrow.

---

Strip Clubs: Now that the new laws on strip clubs are in place, the Flyer surveys the room and reports the new landscape.

---

Tourism: Officials and businessmen connected with the State tourism industry, the Tennessee Tourism Committee, met in Memphis to brainstorm ways to improve tourism via State funding.

---

Environmental Court Judge Larry Potter: Judge Potter is this week's Standout Profile in the Daily News. His General Sessions Court website and the Environmental Court's website.



---

Tell your friends you read it here:





---

NEW! ONLINE EXCLUSIVE: R-E-W-T, Root For Newt! Our tea party contributor, Ed "Doc" Holliday was in Charleston, South Carolina, for the CNN Republican presidential debate and he thinks he's found "the Tea Party's new prize fighter". Do you agree?

---

Internet Exclusive: The Political Silly Season: Our political and financial contributor, Chuck Bates, is already growing tired of outrageous political ads and he's still got to survive until November!

---

Unemployment: Unemployment dropped to 8/8% for December for the Memphis metropolitan area. In Memphis alone, it was 9.5%.

---

The March 6 Election: There are now five Democratic candidates in the General Sessions Court Clerk primary race, including late entrant Karen Woodward.

---

Mayor A C Wharton: The Tri-State Defender reports on the mayor's State of the City speech.

---

Suburban School Districts: State Representative Curry Todd's bill to turn over City/County school buildings to any potential municipal school districts is, according to State Senator Mark Norris, dead for the session. Were a variety of elected officials working to slow the bill down? Shelby County mayor Mark Luttrell is reportedly angry at the bill; more.

---

2011 Floods: One homeowner finds himself trapped between government agencies and his mortgage company in trying to get help with his flood-damaged home.

---

Winter Illness: Are you sick right now? Are your friends? You're not alone this Winter.

---

DeSoto County: Citizens in Southaven have formed a citizens group to form a watchdog group focused on the Mayor Greg Davis situation. They want the law changed so they can recall the mayor. More on MS Department of Transportation freezing millions of dollars in public funding until the troubles are sorted out–all of it. More from WMC. When the Vietnam Traveling Memorial Wall comes to town in May, volunteers are needed.

---

Business: Nearly 700 jobs will be lost with the closing of the Briggs & Stratton plant in Newbern. The Collierville plant of Carrier air conditioning was rated by IndustryWeek as one of America's top ten manufacturing plants on several measures.

The Business Journal covers People on the Move. The Commercial Appeal has What to Do and People in Business. In the Daily News, you'll find Today's Events.

---

Pinnacle Airlines: They were able to defer $17 million in loan payments to Export Development Canada, until April. More from the Commercial Appeal.

---

Delta Airlines: Delta CEO Richard Anderson "resolutely dodged" all questions about Memphis International Airport's place in future plans.

---

Explosions? Did you hear explosions in East Memphis the other day? Blame Shelby County sheriffs and the FBI, officials say. More from WREG.

---

Bartlett:Town officials will tour some school districts in East Tennessee to learn more about starting their own school district.

---

Mississippi: A a joint meeting of the House and Senate Education Committees indicates that charter schools have a bright future in the state. The only person still missing in the pardons scandal is Joseph Ozment, who now has a reward on his whereabouts.

---

State Redistricting: The governor, mid-week, signed off on the Congressional and State House plans for redistricting. The Senate plan awaits his signature.

Ongoing fallout, as State Senator Roy Herron (D-Dresden) will not seek re-election nor run for Congress, in favor of a private job in the quasi-government sphere. Third District Congressman, Republican Chuck Fleischmann has attracted a Democratic challenger in Scottie Mayfield.

---

Nashville: House Judiciary Chairman Eric Watson wants the Occupy Nashville protesters off War Memorial Plaza but a lot of parties are trying to bird-dog the proposal. More on the State investigation and audit of Davidson County Clerk John Arriola, who is accused of taking money illegally from people and poor record keeping.

---

Real Estate: 2011 was the worst year ever for new home sales.

---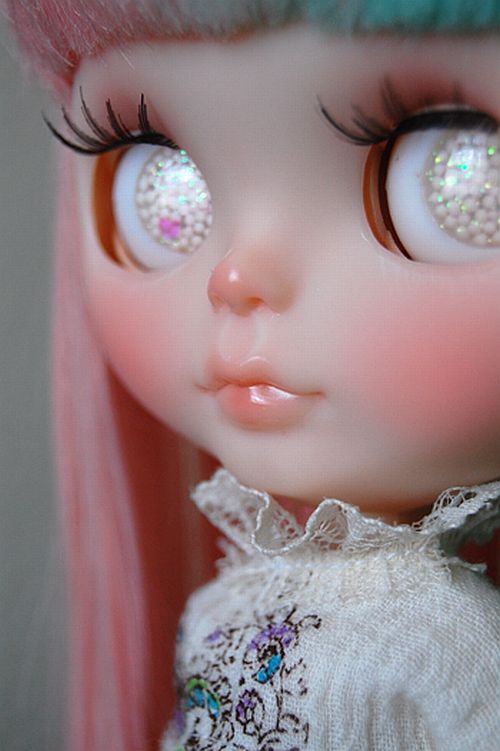 As beautiful as this doll is, there's also something deeply unsettling. From Flickr by Melly Kay. © 2012.
Close
Bookmark and Share This Page
Copy HTML:
If you like this then please subscribe to the
RSS Feed
.