Montage Credit:

Main Street JournalDeath & Education


The death of a student at Central High School over the weekend prompts pledges of action from Memphis Police Director Toney Armstrong. More on the shooting from WREG and the Commercial Appeal. Three teens were shot in recent days.

---

Weekend News: You will find Main Street Journal coverage of all the long weekend's news in yesterday's post. It's a big post.

---

Southaven Mayor Greg Davis: WREG's Live at 9 interviews Southaven aldermen Lorine Cady and Ronnie Hale about the town's money troubles. Auditors say he must repay what he owes soon. And now there are questions about a contract for a new fire station.

---

State Redistricting: A lot of legislators, especially Democrats, are finding themselves faced with the unexpected: competition at the polls. Republican State Senator Bo Watson says "redistricting cleaned up Democratic political tactics". After being paired with a Republican in State House District 31, Democrat Rep. Bill Harmon may run for a State Senate seat, now held by a Democrat, instead. Democratic women are an endangered species, not helped by redistricting moves.

---

Mississippi Pardons: At least one pardoned killer, Joseph Ozment, has not as yet turned himself in to authorities. His whereabouts are unknown.

---

Shelby County Commission: Like an antagonistic Greek chorus, Commissioner Terry Roland will have several other commissioners at his speech to the Collierville Republicans tonight to "refute" him.

---

State Education Reform: Teachers definitely don't like Governor Bill Haslam's attempted reforms on class size. Charter schools are struggling with the loss of Federal funds.

---

Business: Another former Piggly Wiggly, this one in Saltillo, MS, will change ownership, to Save-A-Lot. Fresh Healthy Vending Memphis offers just that, healthy options in a vending format.

Tthe Commercial Appeal has What to Do.

---

Yarnell's The Schulze & Burch Biscuit Company has completed its purchase of the ice cream maker. They will re-open with some old employees and offer Yarnell's across Arkansas.

---

Baptist Memorial Health Care: They were rated eleventh in the nation by Modern Healthcare magazine.

---

Traffic Fatalities: For only the third time in nearly fifty years, 2011 traffic fatalities were under 1000.

---

Mississippi: Some legislators are talking limiting the governor's pardon powers after former Governor Haley Barbour's pardon spree last week.

---

Tell your friends you read it here:





---

NEW ARTICLE! The Political Silly Season: Our political and financial contributor, Chuck Bates, is already growing tired of outrageous political ads and he's still got to survive until November!

---

Internet Exclusive: Rick Santorum and the Tea Party? Our Tea Party contributor, Ed "Doc" Holliday went to New Hampshire for the nation's first primary vote and argues that that, now, Rick Santorum might be the last hope for the Tea Party movement in national politics.

---

Internet Exclusive: Who Runs the World? Memphis Urban League president and political candidate Tomeka Hart notes that while women are making progress in politics there still aren't enough women in office.

---

Share the Main Street Journal: We have a Facebook page. (Will require Facebook login.) Share the news with your friends and coworkers; discuss the news in the Main Street Journal. Take advantage of our social media tools.

---

City of Memphis: More on the investigation of the Community Enhancement Division, for improper use of City government assets. Several people are charged with using City employees and materiel on personal or non-City businesses. One employee says he "was doing my job".

---

Unified Development Code: Passed with great fanfare by urban planning types just one year ago, the code is now already ripe for "tweaking". You can read the proposed changes, and comment, here.

---

Tennessee: A tour of the enormous Nissan plant in Middle Tennessee.

---

Drug Testing: Lt Gov Ron Ramsey is pushing to "make sure that we're drug testing practically everyone getting any kind of government benefits".

---

King Memorials: County singer Pam Tillis and R&B singer Kris Thomas yesterday released Two Kings, about Rev King and Elvis Presley and Memphis. The video was filmed in Memphis. Video at link. Hundreds gathered yesterday at a Memphis memorial to King at the National Civil Rights Museum. The Southern Christian Leadership Conference, Occupy Memphis and others held a rally; more. Reports on Monday's MLK parade from ABC24, WMC. LeMoyne-Owen College marked the day with a ceremony at a campus bell linked to King. The NBA and the Grizzlies also marked the day at Monday's game. Service was the theme of the day.

---

Bartlett: The study by the Boston Consulting Group says a municipal school district is feasible, and at a reasonable cost to residents. The BCG will release the other reports for other Shelby County towns through the week. The BCG website.

---

Nashville: Helping people to invest in Middle Tennessee stocks. Two base jumpers were arrested Sunday trying to dive from the downtown Sheraton Hotel.

---

Politics: Congressman Jim Cooper met with Middle Tennessee bloggers to answer their questions. Republicans hope that popular accomplishments will bolster their electoral majority. The Tennessean's podcast on Nashville politics.

---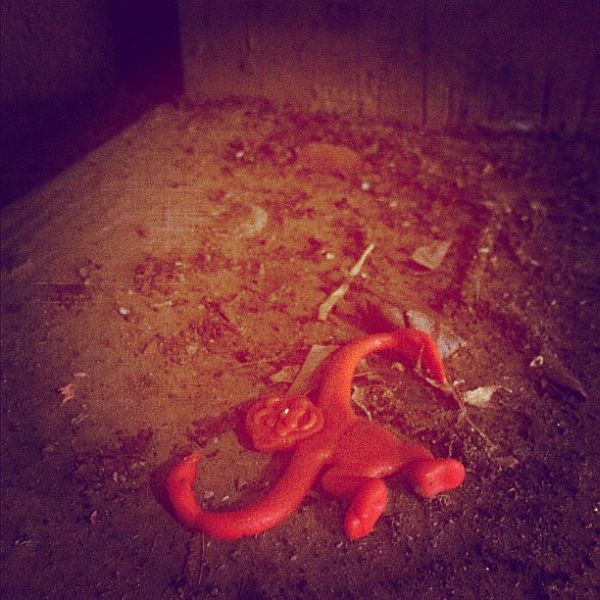 This image is simply titled, "Forgotten". From ismh by Stephen Hackett. © 2012. Used with permission. He also blogs at 512pixels.
Close
Bookmark and Share This Page
Copy HTML:
If you like this then please subscribe to the
RSS Feed
.